Bicicleta Yggdrasil Slot Review
Let us introduce Yggdrasil new additions Bicicleta. A video slot with free spins mode, Sticky Wilds and an exciting bonus game. In time for the European Football Championships in France launches Yggdrasil this slot with a football theme. For those who love football and want to spice up your TV viewing with a bit of casino gambling is Bicicleta really something to be tested. But Bicicleta is a slot that is only suited to football crazy fans or is it something to wear for the casino player? Let's take a look at the game to form an opinion of it! We at BonusesCasino.co.uk has namely been honored to secretly test the game.
Gameplay, Theme and Graphics
Bicicleta is a video slot with 5 reels and 25 paylines from left to right. The game includes eight common symbols that provide a profit for three or more in a row on one of the 25 paylines, from left. The game features a wild symbol that can hardly be missed: WILD in large letters. The Wild symbol substitutes for all other symbols except the free spins symbols and trophy.
Yggdrasil's Bicicleta has a relatively high payout percentage. RTP (Return to Player) is on 96.3% and in terms of the top prize on a game as it stands at £95,000 (the bet £2). Hit percentage of the game is at 26.1%. Bicicleta includes a trophy symbol that occasionally pops up on the fifth wheel. Would trophy symbol come up on the board waiting for a profit. Here you can win the following: 8-12 free spins and up to 1000 coins.
Special Symbols and Bonus Features
Yggdrasil has an eye on what players like and not leaving anything to chance. Naturally has added a lot Bicicleta Free Spins in the game. Three or more Free Spins symbols trigger the free spins mode in which the reward is as follows: 3 free spins symbols provide 8 free spins; 4 free spins symbols gives 16 free spins; 5 free spins symbols gives 24 free spins.
In the Free Spins mode, the play symbols try to score goals when they end up on one of the wheels. If the player manages to score transformed symbol to a Wild which adheres to the wheels, and the player fails to score the symbol continues to be the same as before. The sequence in which the player shoots at targets takes place before the profits of the spins are paid out.
Stick Wild symbols are attached to the wheels until the free spins mode is over. Player icons are the four highest paid symbols, followed by short symbols: hearts, spades, clubs and diamonds. For those who do not want to invest any money and just try the game, this excellent. Yggdrasil will namely offer a so-called demo version where you play with play money. But pass up! Maybe pops up where a real big win and then it would be inconvenienced if you sat and played with pretend money.
Summary
Bicicleta is a video slot that will primarily attract football fans, but also a lot of curious casino players who constantly seek new challenges. The game's graphics makes no wow-feelings and regard the music is actually quite monotonous and dull, but apart from this offer Bicicleta really up to dance, that which raises the game a few snap is the fun free spins mode in which you can win a lot of money if luck is on your side!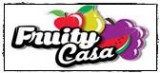 All Local Netent Jackpots
10 Free Spins Without Deposit
150% up to £250 Welcome Bonus