Dazzle Me Slot Review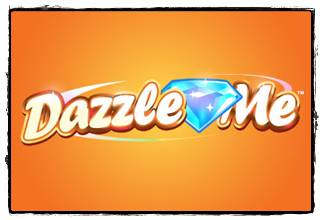 Dazzle Me is a Net Entertainment recent creations, and has the potential to become really popular among the players at the casino sites that choose to take in this slot in its range. Although Dazzle Me is a fairly classic slot so it has a lot of really exciting features that makes it stand out from the crowd. Besides the usual basic features such offer including random wild symbols and you could say that Dazzle Me in many ways reminiscent of the popular slot Starburst, also from Net Entertainment, which is to say the least not a disadvantage.
Dazzle Me is the latest in a line of any successful gaming machines NetEnt has released. Dazzle Me is a classic slots and it is unlike anything NetEnt has released in recent times. This sparkling and dazzling slot is just like the name suggests, on the dazzling and has a range of interesting bonus features.
Gameplay, Theme and Graphics
What strikes you immediately when you enter this exciting new video slot is that it does not look like a regular slot machine but still has the classic symbols of 7th and diamonds. What is it that distinguishes this slot game from classic slot machine? Well, it's that you can find 76 bet lines, which is unique. A regular slot game has around 20 to 40 bet lines. At Dazzle Me is asymmetric wheels where the fifth wheel is for example five symbols high.
Dazzle Me is a slot machine for those who like classic video slot yet want something new, fresh and modern. Moreover Dazzle Me stands out given that you can play very high on this slot which you can not do in the other slot.
Special Symbols and Bonus Features
The game has two little more valuable symbols mentioned above and is thus clock and seventh, with the figure in the top of the payment plan. Then, four gems in pairs share the same value. Red round gemstone and purple rectangular are a couple that are worth as much. These are followed by the slightly less worthy pair of green oval and triangular turquoise gemstone.
A diamond that will always be in the company of a complete wheel like diamonds are wild, or as we say in the slot contexts: wild. Then there is also a scatter symbol with text 'Free Spins' that will send you straight into a free spins round.
Three scatter symbols give you eight free spins, four gives you twelve, and five gives you sixteen. In the bonus round, the wild diamonds do not show up but another special feature. If you tested the game Twin Spin, you will recognize this estimated function where the wheels with matching symbols hook into each other, and therefore guaranteed to remain in a favorable position. Much more, it is not the bonus round that feels a little on the verge of a disappointment. Were it not for the generous number of free spins you are awarded there had been something to cheer for.
Summary
This is strictly a slot that we like and love to play on and the reasons are many. It is incredibly exciting, right here with wild symbols and all the features that will be when they come up is exciting. That this is a neat slot that glistens and glimmers is also a plus and the theoretical payout is high is nice. Netent has developed many slots and we believe that this will be one of the most popular for a long time to come. We hope you will enjoy this exciting slot! Good luck in the game!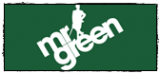 100% up to £100 Welcome Bonus
Huge Selection of Games
One of the Largest Mobile Casinos