Nirvana Slot Review
The Yggdrasil has delivered nice games throughout 2015, but it is perhaps only now with Nirvana as they really found the right. In modern slot machines and video slots as the balance between simplicity and complexity, the most important thing and this dots Nirvana quite right with their three different bonus features. These are also combined with a free spin round in a neat and easy to understand way. The graphics are also the best to date as Yggdrasil done and is well balanced in the estimation of how much that move without it will be messy. A clear vivid slot in the best sense whose soundtrack and surreal characters both contribute to the overall positive impression.
Buddhism is a very spiritual religion with a lot of mystery and we can almost say that Yggdrasil has to be the basic ideas. Perhaps it is wrong to call a slot as spiritual, but Nirvana is a relaxing slot that offers a strikingly beautiful graphics, an atmospheric sound and a relatively low pace of play. If slots with a more relaxing game idea is your teacup Nirvana is an absolutely perfect slot for you. The same applies if you're a fan of slots that has free spins features that offer unique features. The game's three free spins modes are all excellent alone and there is also the chance to combine them!
Gameplay, Theme and Graphics
This slot machine is designed in classic style video slot with five reels and three lines that are visible per wheel. The lines are fixed and amounts to twenty in number. The insert can be varied between £0.2 and £40. There are auto spin up to one thousand (1000) subsequent rounds, which can also be stopped if certain conditions are met, such that you hit the free spins. For the impatient there is also a slider to adjust the spinning speed, which is a cool feature as it may otherwise move on either "normal" spinning or spinning fast. Yggdrasil has found absolutely right in this setting possibilities they have refined over a period of time now, but feels perfect.
When you wanna play you need only enter your desired coin value (a very wide range), and then click start game. Nirvana is thus a very simple slot to get started. Nirvana can be found at all the casinos that offer slots from Yggdrasil. There is a long list of Swedish casinos that have agreements with this game manufacturer so you probably will not need to look far to find the right. The game is available on both the computer and the casino on mobile devices.
A specialty of the game is that there is a built-in "gamification" function which means that there is a narrow thing for both Yggdrasil itself (through networking campaigns) and for individual casinos offer promotions in the form of, for example, tournaments and raffles in the game.
Special Symbols and Bonus Features
We who write this on BonusesCasino.co.uk've tried on a very large amount of slot machines in our day, but we find it difficult to pull us remember any other machine that has so many wild symbols on the reels just Nirvana. It's almost like that one will be surprised if it does not show up at least a wild symbol on reels in a spin. As a substitute symbol function icon, a graceful and beautifully crafted little thing, just as usual. Someone multiplier will not.
The wild symbol is one bonus symbol Nirvana. The other is a free spins scatter, even the very beautifully designed. It has the shape of a lotus flower, the symbol of perfection in the Buddhist religion. Do you two like these symbols scattered across the reels you will be instantly rewarded with a free game. When it spins off, you also get a surprise. One of the three free spins features (read more about them below), which is to be activated automatically, and regardless of the selected increases your chances of winning dramatically.
What happens if you get three or more free spins, scatters? Well, you win free spins! You get four or five scatter symbols on the reels win you also get a cash prize of up to the greater battle, if you play with higher coin value. Free Spins round always consists of 10 free spins no matter how many scatter symbols you get. Four scatters also provide additional 1000 coins, and five scatters gives the entire 5000 coins.
When the free spins round activated opens a second game screen and here you will see three features that you can choose from. It's about Mega Reel Wild Seeds and Nudge Reels. Each of the functions has its specialty and precisely this also determines the parameters "chance", "gain size" and the ability to get more free spins. We will not go into detail on the percentage here we are content to tell what special features are: Mega Reels – 2-4 wheels spinning in sync (just like in Twin Spin from Net Entertainment); Reels Nudge – one of the wheels can be pushed a position (up or down) and Wild Seed – 2-4 of the positions are automatically covered by the wilds.
Summary
It's a little unclear exactly how much you can win on a single spin of Nirvana. If we look at the earnings schedule, and imagine that with free spins features, the entire screen is filled by the highest paying symbol (the peacock), the payout 10,000 coins and it would give a peak gain of £50000 if you play for max bet. However, it is only a guess (however qualified) from our side. The repayment however, we have precise information on. Over time, you get 96.20% of the repayment average.
With Nirvana Yggdrasil has been meticulous with everything from a lovely graphics to spellbinding music and exciting features. If you also enjoy free spins which are equipped with "that little extra" Nirvana is undeniably a slot machine worth tasting!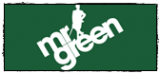 100% up to £100 Welcome Bonus
Huge Selection of Games
One of the Largest Mobile Casinos