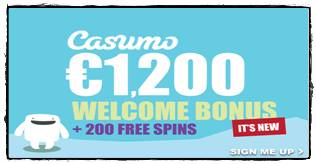 Casumo Casino increasing tension with the ongoing competitions. New competition every 30 minutes around the clock. Win free spins or great cash prizes. Casumo have started with a new promotion, they call Reel Races. Here we will find out what this is for the campaign, how it works and how you as a player can earn on it. Reel Races is a type of tournament that will run on the Casumo Casino until further notice.
The tournaments will run 24/7, more or less continuously, given that a new race starts every 30 minutes. By participating in the Reel Races of Casumo you get the chance to compete against other players on the site at the same time you can win great prizes if you have luck on your side. Casumo promises action and a new unique way to explore your personal favorites among the slot machines in the range. During the race, try to collect as many points as you can before time runs out. When the race is over, the player with the most points won.
What is the Reel Races?
Reel Races is a fixed-filled and action-packed slots tournament. All players have an equal number of number of spins and the player who gathers the most points when time runs out, wins. In each spin, you can accumulate points and boosters of various kinds that help to give you more points.
If you win three times in a row to get five extra points. Every time you get two Big Wins, you get the full 35 extra points. Hitting a Mega Win to get the full 100 points extra and has good chances to rise in investments.
You can participate and compete in Casumo Reel Races from both your PC and your mobile device. You can also follow your own up times as well. In Casumo's real time in-game experience allows you to keep track of your own spin but also see what games your opponent plays, how many spins they have left and so on. The winners can win great free spins and prizes are awarded every 30 minutes after each game is completed and the next round begins. Every day one lucky winner of £1,000 a huge profit.
Follow your opponent's progress in Casumo
In each tournament, you have full control of what happens. You see how the time is ticking down slowly and you can also see how many rounds you have left. Likewise, you can check out all of your opponents remaining spins. Would anyone end their rounds, it will pop up a small red mark at the player list.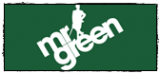 100% up to £100 Welcome Bonus
Huge Selection of Games
One of the Largest Mobile Casinos