1) Hi Jelena, thank you for this interview. How are you?
– Hello hello, thank you for interviewing me! I'm feeling great, hope you are too!
2) How did you become involved in the online casino industry?
– Unintentionally. At that time, while I was still a law student, I realised that I was able to work and study at the same time, but the project and a company I worked for was closing, so I needed another job. It was almost 5 years ago. I asked my friend, the owner of big gambling affiliate, if there's any job for me. He offered me to publish casino bonuses and rouse forum, which was pretty quiet then. Everything was so new and exciting for me, but also very hard because I had no idea what is online casino, bonus, wagering, anything related to gambling, except holdem poker which I played on Facebook. I remember being a real bugger, asking something all the time, still not being able to make a difference between important and unimportant things, offers and people. Gradually, I was accepting new duties and tasks, felling in love with each and all of them. After almost four years spent as Account Manager and Forum Administrator, I wanted to try out being an Affiliate Manager, so here I am now, in Fruity Casa 🙂
3) How would you describe your work at Fruity Casa Casino?
– Comfortable, relaxed, challenging and amusing. That's how I'm generally trying to make all the things in my life. I am lucky to be able to work from home or from wherever I want – I'm not a big fan of the offices. That's how I'm inspired and full of working enthusiasm! When I make myself a coffee and a cosy place, I'm ready for emails, Skype, web search, forums, social media pages, affiliate check ups and new affiliates "hunt". My email inbox and Skype are always open on my laptop or phone, if I'm out, so I can reply as soon as possible if someone is looking for me.
4) What do you like about the industry?
– The fact that I really found myself in it, first of all. I'm constantly in love with gambling industry through almost five years of being in it and I really love and enjoy my job! That's all thanks to great people involved, conferences, Skype, emails, forums, the way that things are functioning. For me there wasn't a stressful working day or a person so far. Maybe it's just me, but that's how I see it. I also consider myself good in what I'm doing and that's another, very strong reason why I'm loving it.
5) Where do you think the industry will be in ten years?
– Ten years is quite a period, especially considering how all the things change fast nowadays. We faced mobile casino expansion and mobile traffic growth for a short period, we tried out virtual reality casino, we're surrounded by so many new affiliates and online casinos, they all use so many different social medias. Lots of changes and new things during four and a half years of my presence in this industry. I can't imagine what's gonna happen in twice as much time! Maybe we'll all communicate through VR headsets or something. The only thing I'm sure is gonna happen in the upcoming years is national law regulation of online gambling in many countries and probably many more license.
6) Why would you recommend Fruity Casa Casino to our readers?
– Because we offer something for everyone and everything for someone, depends on what is a player looking for. Therefore, there's a variety of games, softwares, promotions, languages and banking methods in Fruity Casa. It's good to have lots of choice in online casino. We're proven to be trustful from big affiliates and we're constantly working on self-improvement and addition of even more things to choose from. We want all players to feel safe, special and appreciated in Fruity Casa, because they actually are! One of the nicest things to hear from our customer is that he or she feels like home in our casino. We're Fruity Casa = Fruity House, so mi casa es tu casa (my house is your house/home). On top of all, there's a great 150% up to €250 + 10 Free Spins on Gonzo's Quest welcoming bonus and 500 Loyalty Points for first time depositors.
7) Do you gamble? If yes, what is your biggest win?
– Yes, occasionally. Sometimes because I want to try out new games that arrived in Fruity Casa or that everybody talks about, but sometimes simply because I want to have an hour or two of fun, playing favourite slots. My deposits are not big, so aren't my withdrawals – the biggest win I made was around €400, after a long struggle with bonus wagering. That's why I stopped playing with bonuses. I don't like strings attached, just deposit, play and cash-out when I want.
8) If you could go anywhere on vacation, where would you go? Why?
– Traveling is one of my greatest passions, so I love to go anywhere new! But if I can choose a place for my next vacation, it would be some faraway exotic country or a place I haven't seen or experienced yet. I definitely want to visit India for a long time, but to my traveling wish list is recently been added Zanzibar, because it looks incredibly beautiful in all the pictures I've seen so far!
9) If you could invite any three people, living or dead, to dinner, who would they be? Why?
– I prefer to spend nice and quality time with the people I love, they are always the best company for everything. But, if there was this extremely special dinner opportunity, I'd choose Angelina Jolie, Madonna and Jennifer Lawrence. If there was four allowed, fourth would definitely be Santiago Canizares (retired goalkeeper of FC Valencia). Anyways, Angelina Jolie because she's the most beautiful, positively weirdest, extraordinary person and my favourite actress at the same time. Madonna used to be my favourite singer and person for years. I knew all her songs and lyrics, my teenage room was full of her pictures from the newspapers, Madonna was my nickname on various websites. Simply she was a legend for me! Jennifer Lawrence because she seems unbelievably amusing and adorable girl. I watched lots of her interviews and movies and she always entertains me and gets me into great mood! She's awesome!
10) What are three things that no one knows about you?
– Haha I can't tell you that! These things are probably unknown to anyone else but me for a reason.. But if I think again, maybe there even aren't the things that really no one knows about me except me.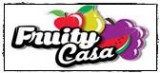 All Local Netent Jackpots
10 Free Spins Without Deposit
150% up to £250 Welcome Bonus